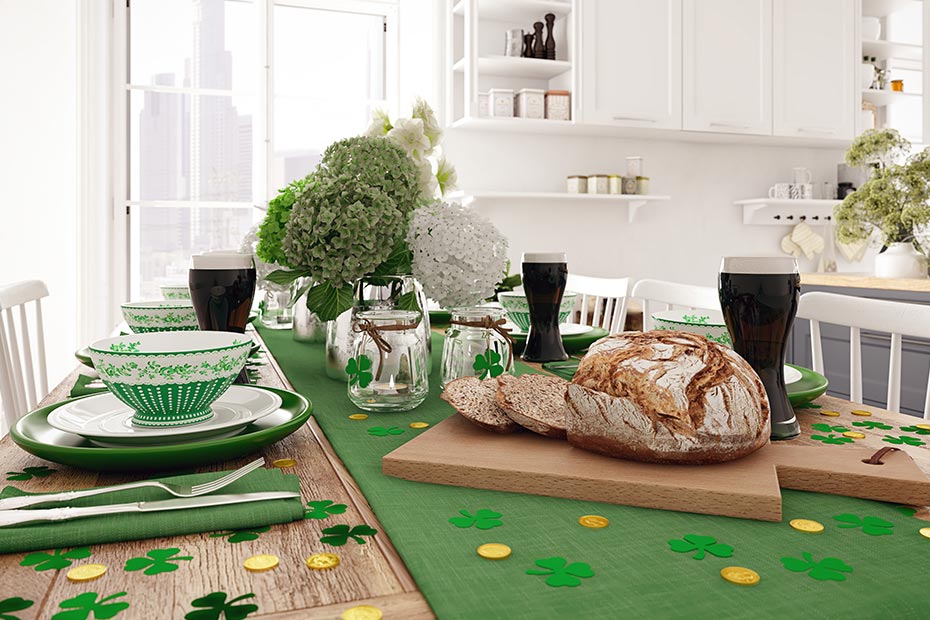 Hosting a party can feel like a lot of work, but you don't need the luck of the Irish to get your house prepped for people.
Whether it's a full-blown St. Patrick's Day party or a few friends stopping by for some corned beef, here are a few ways to keep your kitchen and floors prepped for heavy traffic.
Stainless Steel
Fingerprints. Smudges. Dirt. It happens on stainless steel appliances in every kitchen. That's because stainless steel doesn't mask dirt like some other surfaces; it shows what needs to be cleaned, almost like a taunting reminder.
If you're growing fatigued over constantly wiping away fingerprints, don't worry, it happens. That's why our Research and Development team got to work to create a formula for our sprays and wipes that help prevent fingerprints. We won't get into the technical mumbo-jumbo, but they somehow achieved it with Weiman Stainless Steel Cleaner & Polish spray and Weiman Stainless Steel wipes.
Both products provide a barrier to fingerprints that resist smudges to keep your stainless steel appliances shining like new. They also work great at removing dirt and general cleanings.
Countertops
We love granite countertops. They look awesome and they're super strong: Granite is heat, scratch and stain resistant. That means you can drop a hot pan on them without damaging your premium countertop.
But with great strength comes great responsibility, and granite countertops take a beating. If someone spills Shepard's Pie or potato soup — two St. Patrick's Day favorites — on your counter, it's all good. Weiman Granite & Stone Disinfectant Clean & Shine spray and Granite & Stone Disinfecting Wipes are specifically formulated to clean, shine and disinfect granite without leaving behind any streaks.
Our formula keeps your granite, marble, limestone slate and glazed tile safe and sealed, unlike some other disinfectants.
Hardwood Floors
If you're having a huge party or welcoming any Irish Dancers over, your hardwood floors are sure to take a beating. We highly recommend sweeping and vacuuming before guests come over to start with a clean slate.
After the party, bust out Weiman Hardwood Floor Cleaner — especially if you have any new scuff marks. With a pH neutral and biodegradable formula that's safer to use around kids and pets, this cleaner can remove new scuff marks along with dust and dirt.