The Weiman Story

About Us
Weiman wants each of the surfaces in your home to look its best. That's why we have developed cleaning products that go beyond simply cleaning to beautify and protect each of your delicate, difficult to care for surfaces.
From stainless steel to leather to granite, each of our products is formulated specifically for one surface and one surface only; allowing you to achieve the perfect results that your home deserves. A clean home is great, but we want to look more than clean, we want it to look spectacular!
Learn how to clean and care for each of your surfaces:
Quality, precision and innovation define each and every Weiman product. With Weiman, the finest surfaces in your home will look their finest. For the best surface care, choose Weiman brand products.
Weiman Products Backed By The Good Housekeeping Seal
The Good Housekeeping Seal means products have been rigorously tested by the scientists and engineers at the Good Housekeeping Institute. Weiman is proud to say that more than 40 of our products are backed by the Good Housekeeping Seal.
The Seal on the packaging of many of our products, entitles you, the consumer, to the Good Housekeeping Seal limited warranty, which you can find more details about here.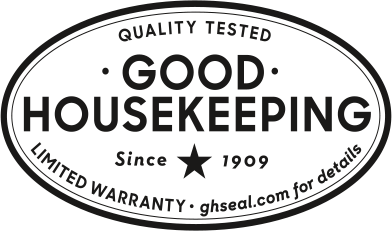 Weiman and the NOCC
Weiman Brand History
In 1941, the Weiman family pioneered a new revolution of "so much more than clean" by giving its customers a complimentary bottle of special polish to preserve and protect fine wood furniture. First to the market and innovative at the time, Weiman Wood Polish was formulated with a distinctive blend of the finest emulsions, natural oils and nourishing wood cleaners and conditioners.
Cook top Cleaner
In the late 1980s Weiman brought the first cook top cleaner to the market – Weiman Glass Cook Top Cleaner. Coinciding with smooth tops becoming more affordable and popular in America, Weiman secured distribution and Glass Cook Top Cleaner became the company's best selling product.
Still today, Weiman's Glass Cook Top Cleaner is the #1 selling glass cooktop cleaner according to Information Resources, Inc. and ACNielsen. The product is also recommended by many major glass range manufacturers in the USA.
Groundbreaking Wipes
Cleaning wipes were growing across America in the early 2000s, and Weiman was groundbreaking by introducing specialized wipes for premium surfaces across the home. The company saw large growth with the launch of Weiman Cook Top Wipes in 2003, Leather Wipes and Stainless Steel Wipes in 2004 and Granite, Furniture and e-Tronic Wipes in 2005.