Karen Snyder is the founder of Sanctuary Home Decor, where she chronicles everything from home décor, her family adventures, entertaining, and gardening tricks. For a daily dose of floral designs and family fun, follow her on Instagram at @sanctuaryhomedecor.
At this time of year, there are few things more satisfying than freshening up your home after a long winter, and one of the best places to start that process is in the kitchen. The beauty of sparkling counter tops and a freshly scrubbed backsplash combined with shiny stainless steel is that it is the perfect backdrop for some bright and beautiful spring décor, and Weiman has all of the products you need to get started!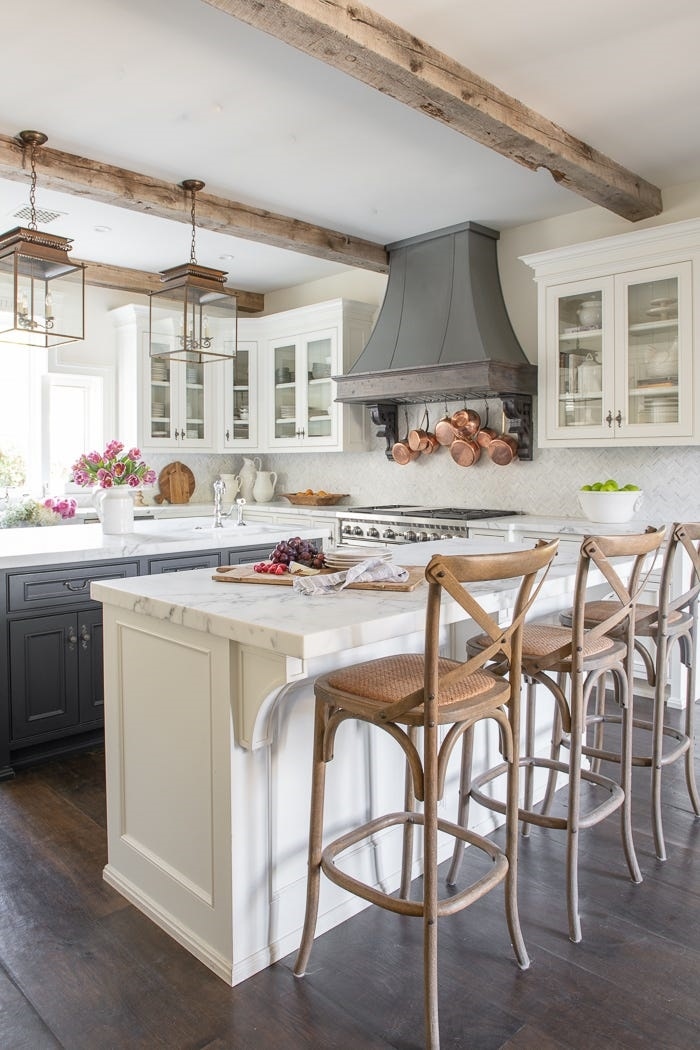 Follow these 5 simple kitchen Spring cleaning tips to make your kitchen sparkle and add a touch of Spring color!
STEP 1- WIPE DOWN COUNTERTOPS

One of the easiest ways to get started on spring cleaning is to completely clear countertops of appliances and décor so you can easily clean all surfaces.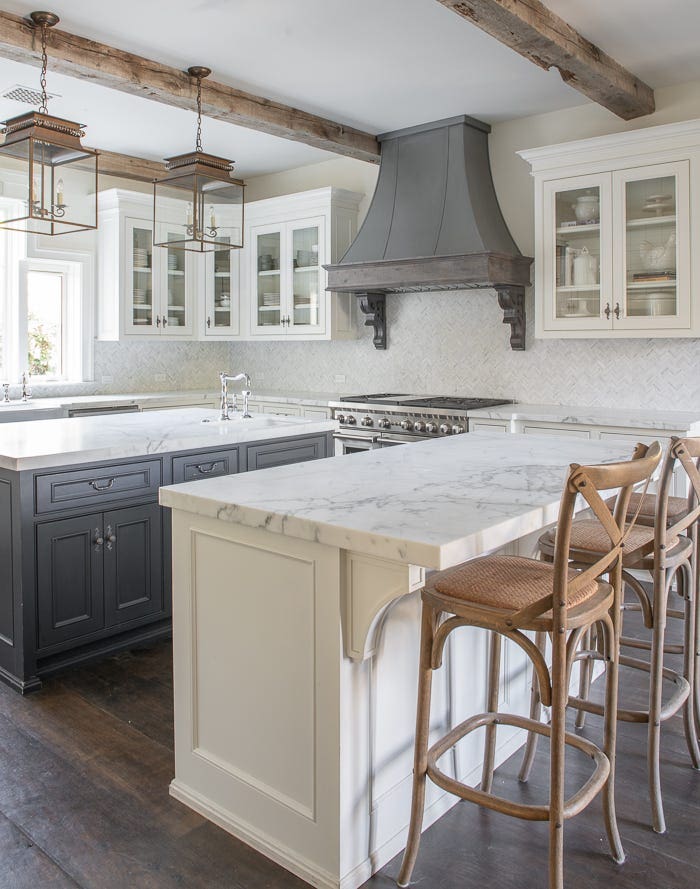 Using Weiman Granite and Stone Disinfecting Wipes makes cleaning countertops simple and easy. Don't forget to wipe down the front edge of all counters as well as the back seam along the backsplash!
STEP 2 – CLEAN THE BACKSPLASH
Often forgotten in routine cleaning, spring is a great time to give a kitchen backsplash a thorough wipe down. Weiman Granite and Stone Disinfecting Spray or Wipes are the perfect solution to disinfect and freshen up a stone or granite backsplash.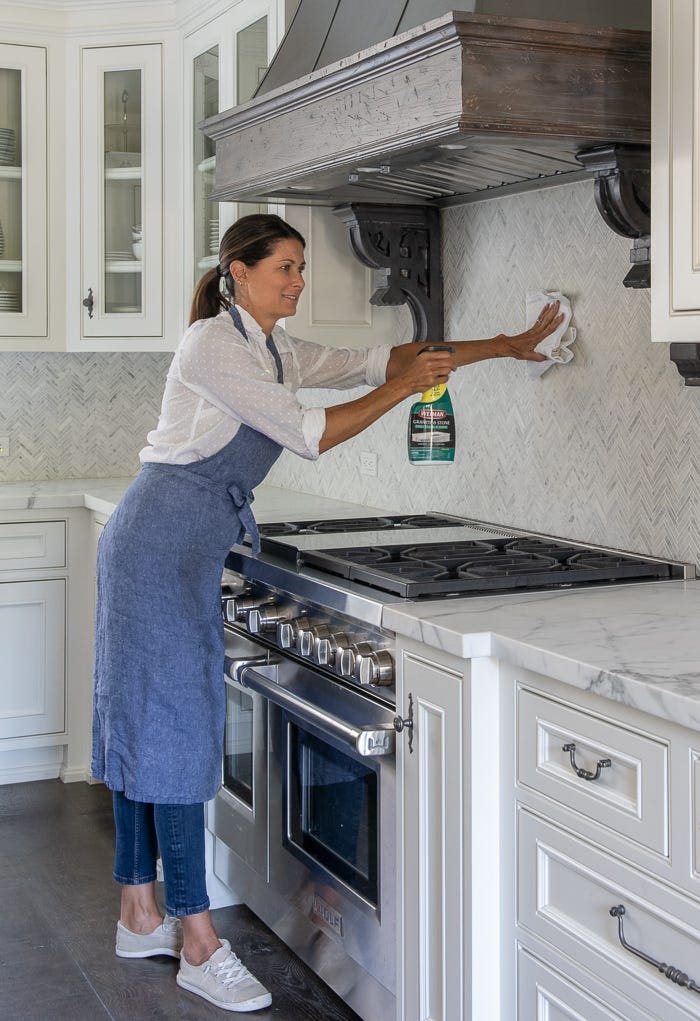 Spray cleaner directly onto backsplash and use a soft cloth to wipe away any grease or grime.
STEP 3 – BRIGHTEN STAINLESS STEEL
One of the keys to a spring fresh kitchen is to keep stainless steel shiny and beautiful. Easily remove streaks and fingerprints with Weiman Stainless Steel Wipes in just seconds and restore dull appliances to a like-new look. Be sure to wipe "with the grain" of appliances & buff with a microfiber cloth for a streak-free shine.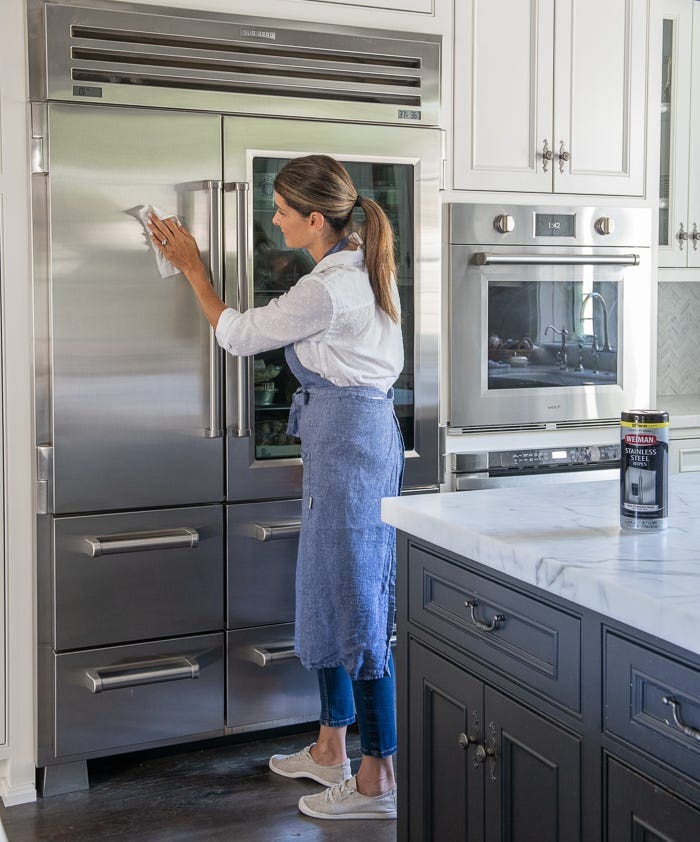 STEP 4 – FINISH WITH THE FLOORS
After cleaning all of the countertop surfaces and appliances, finish with the floors. Weiman Hardwood Floor Cleaner picks up dirt and dust while leaving a fresh clean finish on wood floors and is the perfect final step for a sparkling clean kitchen. The simple squirt and mop action makes this product so easy to use and leaves a fresh scent. For best results, use a damp mop and don't forget those hidden corners.
STEP 5 – ADD SPRING DÉCOR AND FRESH FLOWERS
Once countertops, backsplashes, appliances and floors have been thoroughly cleaned, add some Spring décor and fresh flowers to brighten up your kitchen.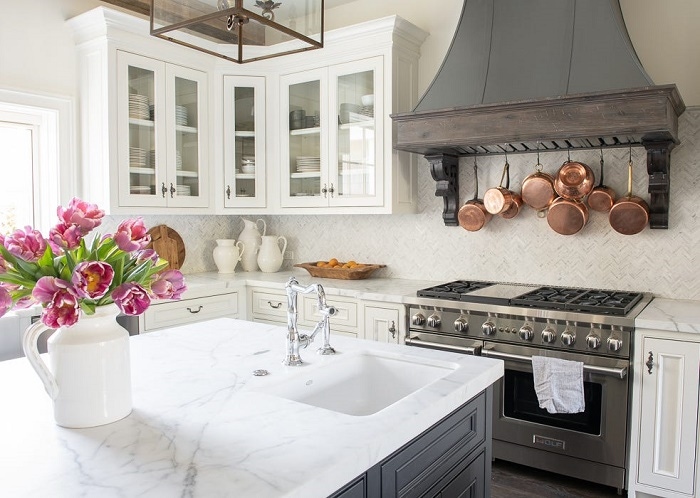 Put often used items out on counters, such as cutting boards leaning against the backsplash, cookware hanging above your range or cooktop and ceramic pitchers grouped in a corner. Bowls filled with fresh fruit are the perfect way to add a pop of color.
And don't forget fresh spring flowers in bright colors for that final finishing touch. Use Weiman brand products and these 5 simple Spring-cleaning tips to freshen up your kitchen this season!