ARTICLE POSTED BY: AMY ROMFO OF THE COASTAL OAK.

Amy Romfo is the founder of The Coastal Oak, where shares all of her favorite home decor and designs, DIY, and Low Country lifestyle. For a daily dose of DIY and family fun, follow her on Instagram at @thecoastaloak.
Are you looking for something to easy to make with your kids, without having to go shopping in the stores? While staying home with three young children during this pandemic, I have found ways to think outside of the box when finding new activities. We built a new garden and watched our plants grow, played numerous board games, played with sidewalk chalk, got creative with sprinklers, and much more.
Recently my oldest muttered the phrase, "I'm bored," and I found myself rummaging through our craft closet and looking for new things to do. What started as planting a few pots turned into using old stencils, paint, and sponge brushes. I let the kids take the lead on this project and here is what they came up with!
STENCIL PAINTED FLOWER POT DIY - THE PRESCHOOL VERSION
I found terracotta pots in the garage and thought they were perfect for the playhouse windows but they needed a fresh coat of paint. The kids decided to take it a step further and asked if they could paint the pots themselves. We compromised and I spray-painted them, leaving the final details for them to complete.
Next, we taped stencils on the pots, sponged acrylic paint onto the pots, and let them dry. There was one huge mess in the end but thankfully I was able to clean up using our Weiman Disininfectant Granite & Stone Clean & Shine. I washed the stencils in my sink when we were finished and followed up with Weiman Stainless Steel Cleaner & Polish Spray. Our countertops and sink are now shining like new!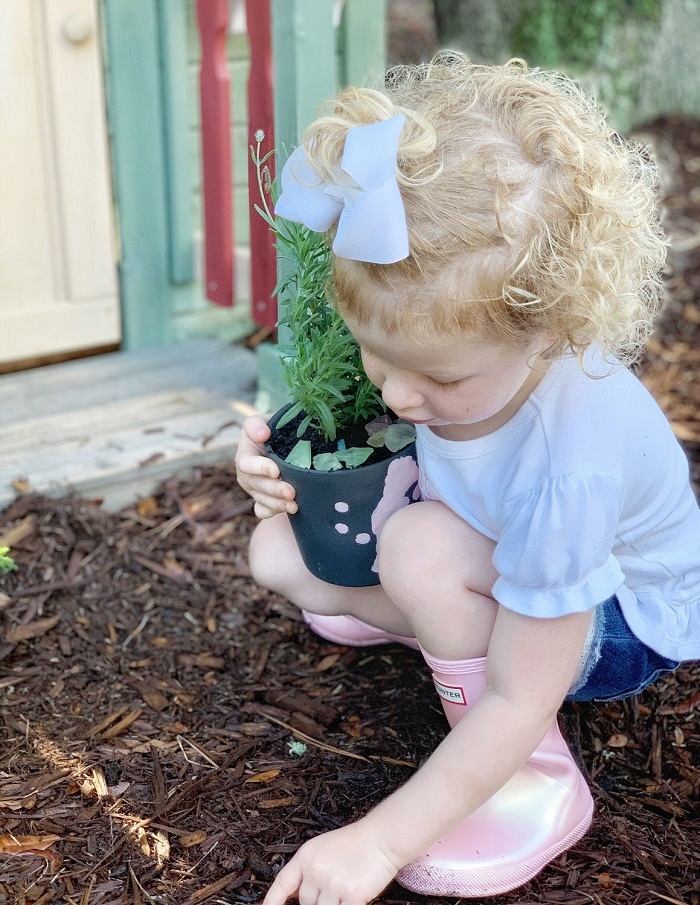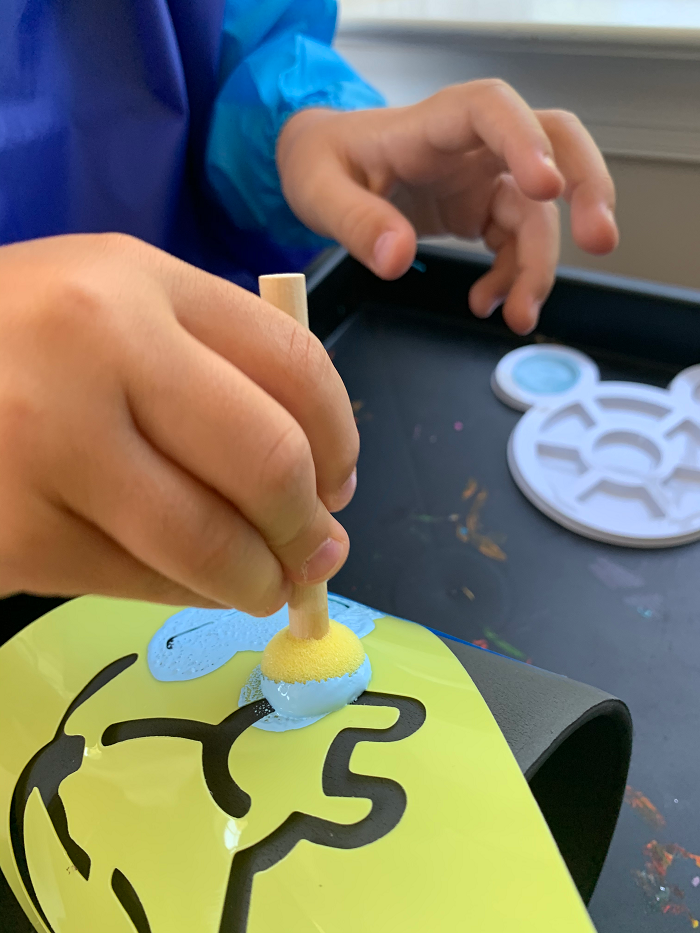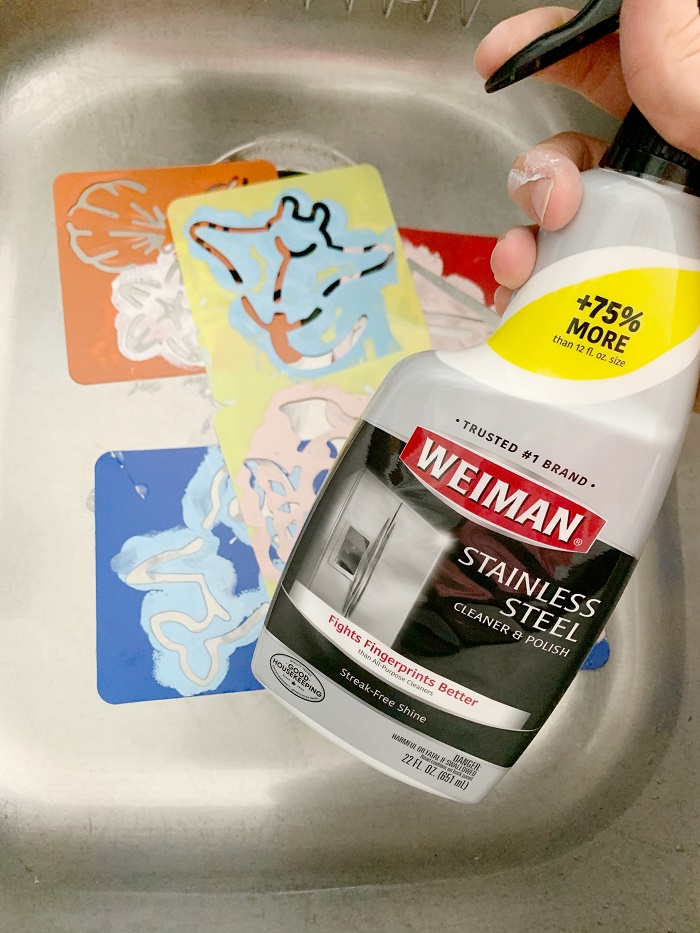 We have a large lavender plant growing in our garden and my son asked if we could plant more by the playhouse. My family loves the smell of lavender in our home and it warmed my heart that he requestedour favorite! We also decided to plant citronella to keep the mosquitos away. The kids are so proud of their new flower pots, smudges and all!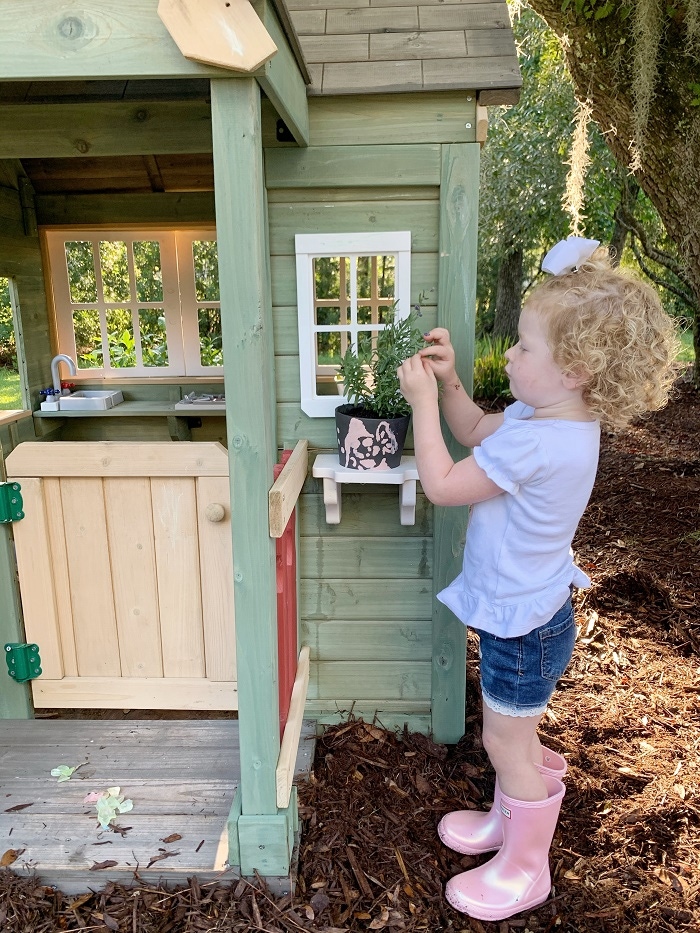 Supplies Used
•Old Terracota Pots
•Spray Paint (I prefer paint that is primer + paint in one)
•Acrylic Paint
•Stencils
•Top Coat
•Potting Soil
•Live Plants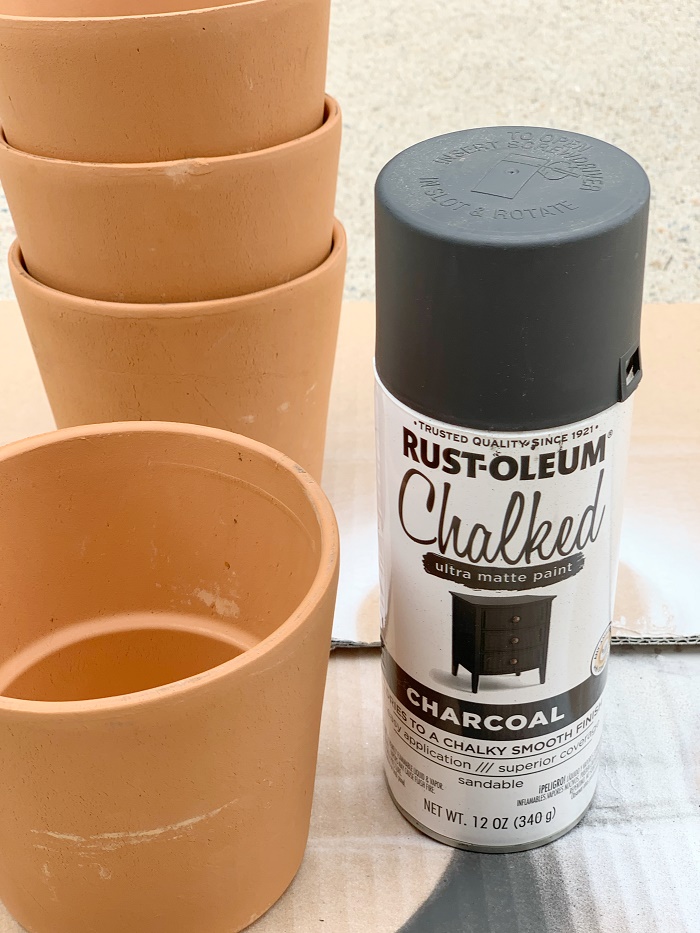 Wipe down and clean the pots.
Spray paint from 8-inches away while using sweeping motions from side to side and apply a thin even coat. Repeat coats several times allowing paint to dry in between coats. Let dry when finished. Here is where I planned to stop painting but the kids took it a step further.
Using painterstape, attach stencil to outside of the pot. It is better to use smaller stencils so they can sit flat on the surface.
Pour acrylic paints into a tray or plate.
Using sponge brush, lightly dab paint onto the stencil, using caution to not use too much paint or you will have bleeding.
Carefully remove stencil.
Let dry completely.
Optional -Apply acrylic top coat, depending on where you plan to use the pots. If you're planting or using outdoors, adding a top coat will help with the elements.
Pour container soil, leaving 1/2 inch at top of the pot.
Insert plants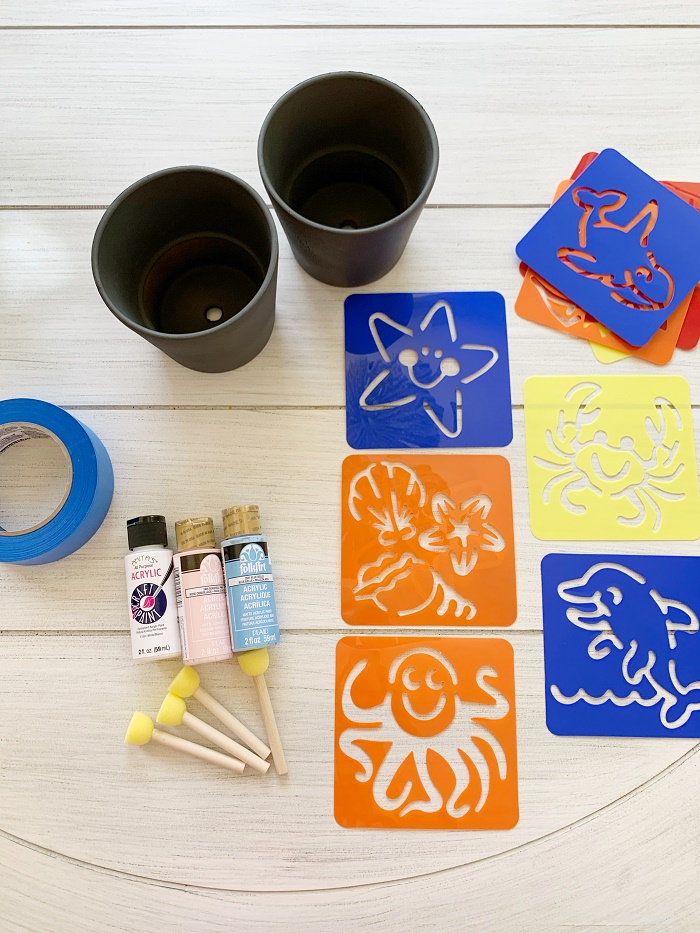 Cleaning Up with Weiman
If you're looking for an easy DIY project with your kids, this is the one! I have learned to let go of "perfect" and embrace the creative mess during this pandemic. We have found ways to utilize leftovers and recycle items in our home. We are also spending more time playing outside and learning about nature around us. In conclusion, I did pick a messy project, but Weiman helped clean up the mess in the end! Weiman Granite& Stone Daily Clean & Shine with Disinfectant has great cleaning powers. It shines, deodorizes & disinfects all hard, non-porous surfaces in your home. This formula kills 99.9% of germs and bacteria on sealed stone surfaces, including granite, marble, limestone, slate, and glazed tile. Weiman Stainless Steel Cleaner & Polish Spray leaves a protective barrier that resists fingerprints and dust to keep your appliances shining like new. Finally, Weiman Microfiber Cloth for Stainless Steel works is two sided, with one side for cleaning and the other for polishing, leaving flawless results!
If you learn anything from this post, I hope it is this: When you involve the children in the plans for DIY, the process is so much more fun! Embrace the mess and let go ofthe perfection. The smudges give projects character and you will cherish the memories!