Leather adds beauty and warmth to any home. Versatile, durable and luxurious, it perfectly compliments clothing, accessories, furniture and even auto interiors. But caring for and extending the life of leather requires proper maintenance with quality products.
Unfortunately, some leather care products, including shoe cream, saddle soap and mink oil, contain damaging ingredients. And common household cleaners, including mild soaps and detergents, can dry out and even discolor leather.
Only Weiman premium leather care products make it easy to safely clean, condition, and protect your surfaces all in one step.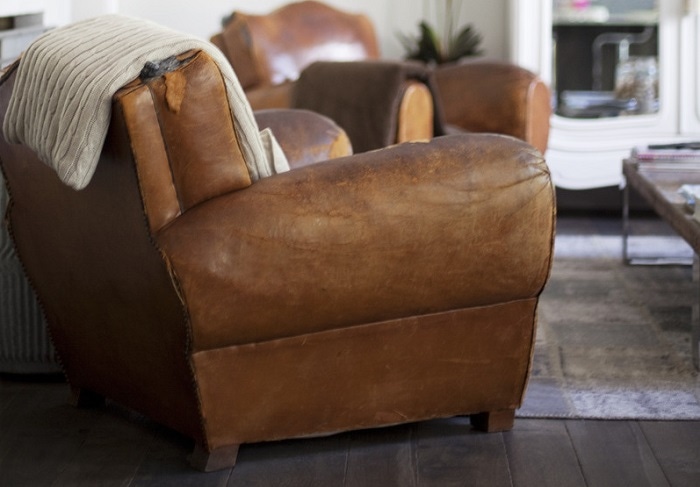 Proper Treatment

Properly caring for leather begins with some do's and don'ts:
DO always review manufacturer's recommended care instructions
DON'T leave printed items, such as newspapers or magazines, on leather as the inks may bleed onto the surface
DO allow wet leather to air dry at room temperature. Never use intense heat or artificial heat (i.e. hair dryer, clothes dryer) to accelerate drying
DON'T use adhesives or tape on leather
DO keep leather at least one foot away from radiators and heating vents to prevent it from drying out
DON'T spray household fragrances near leather or apply hair sprays or perfumes while wearing leather
Regular Maintenance

Over time, leather can dry out from normal wear and tear, heat, and sunlight. That's why it's important to regularly clean and recondition it with quality products, such as Weiman Leather Cleaner & Conditioner Spray or Weiman Leather Wipes. Containing natural oils and UV protection, Weiman doesn't just remove residue, it restores suppleness and sheen while preventing fading and cracking
To keep leather looking its best, follow these simple steps:
For furniture, begin by vacuuming dirt and crumbs from crevices.
If dirt, such as lint, pet hair and other residue, is visible on the surface, remove it by wiping with a clean, dry cloth.
Apply a premium, high-quality leather cleaner and conditioner, such as Weiman Leather Cleaner & Conditioner Spray or Weiman Leather Wipes, following the manufacturer's instructions.
Always test products on an inconspicuous area before use. Follow the manufacturer's care instructions, especially for dyed leather. Do not use Weiman Leather Care products on suede, nubuck, Natuzzi® brand, or any unfinished leather surfaces.
Stain Removal

The best advice for limiting stains is to clean up spills immediately—blot with a clean, dry cloth rather than wiping, which can spread the stain. Then leave the spot alone, allowing residue to dissipate into the leather.
For oil-based stains, such as grease, butter or makeup, blot away excess soil with a clean, dry cloth—do not wipe, which can spread the stain. Consult the manufacturer or a professional for additional cleaning instructions.
To remove chewing gum, put ice cubes in a plastic bag and apply to the gum. Wait several minutes, lift the ice bag, then carefully scrape the gum from the surface.
For stains that appear too difficult to treat, consult the manufacturer or a leather care professional for cleaning instructions.