ARTICLE POSTED BY MEGAN MCGEEHAN OF @STYLEMEBLONDE.
Megan McGeehan is the founder of Stylemeblonde, a place for all things beautiful and delicious mixed in with style + all the good (and wild) moments of motherhood with two boys! When she's not busy working, sharing fun finds, and brands that she loves, she's out adventuring with her family in the beautiful state of Colorado + beyond. With her contagious passion for life, her overall goal is to inspire, have fun, empower women, and encourage her audience to get out and live life to its fullest. For daily adventures in motherhood, style, beauty, and delicious food, follow her on Instagram at @STYLEMEBLONDE.
Happy New Year 2021! – we made it! I know the holidays looked a lot different for all of us this past year, but I can almost guarantee the mess we made while cooking + celebrating was the same as in previous years. Lucky for me, I have my MVP products from Weiman to make every day + even the worst post-holiday cleanup a whole lot easier and stress-free! The beginning of each year is simply refreshing, isn't it? I feel the New Year brings the perfect opportunity for us to get off on the right foot with a fresh start, a clean slate so to speak and that means freeing up space, cleaning, and organizing all the things! I don't know about you, but post-holiday tends to be the messiest in the kitchen so that's where I like to start!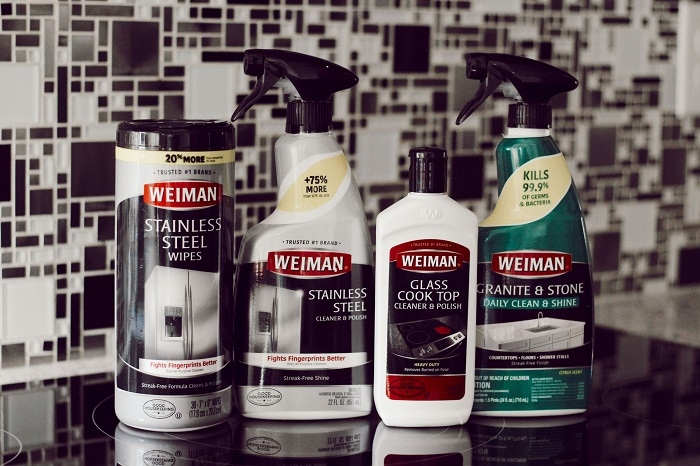 Pro tip: I am all about lists you guys! I promise you, making a list and checking off each item as you go will make it simpler and less overwhelming. No throwing in the towel. WE GOT THIS! Here are 5 things to tackle in your kitchen that will make your home feel clean + refreshed…Kitchen Post Holiday Deep Cleaning Checklist:
THE FRESH FIVE
Purge pantry and fridge tossing all expired products (this alone will make you feel like a new person!)
Deep cleaning glass cooktop post-holiday meals with Weiman Glass Cook Top Heavy Duty Cleaner & Polish/Scrubbing Pads
Polishing off all stainless steel appliances removing toddler fingerprints, dust, grime, etc. with Weiman Stainless Steel Wipes
Disinfect all-hard, non-porous surfaces with Weiman Disinfectant Granite & Stone Clean & Shine. (favorite part, this spray also kills 99.9% of germs & bacteria!)
Remove all the dust, dirt, dog hair, etc. with Weiman Hardwood Floor Cleaner (with kids and dogs, this is a MUST!)
Starting off with purging my pantry and my refrigerator was no small task but so incredibly rewarding once it's done!With the majority of my kitchen appliances being stainless steel, the Weiman Stainless Steel Wipes are a game-changer in my home. Not to mention, they serve as the perfect finishing touch leaving my refrigerator sparkling clean. Oh, and even better -- no more greasy fingerprints. Woohoo! As a busy mama of two boys, I need dependable products that I can count on to make it easier for me to have a clean home. Weiman products are just that and then some!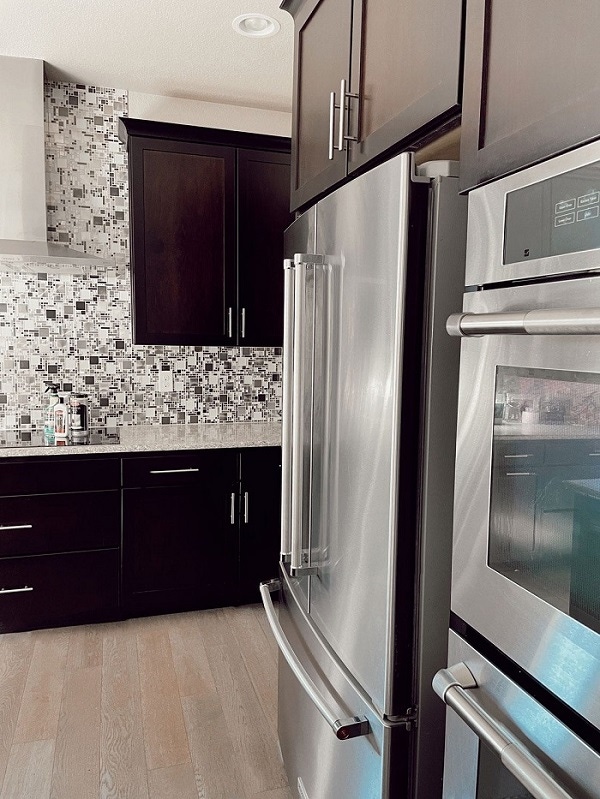 Next up, my glass cooktop – I never, ever thought I would get used to my glass cooktop. With the love of cooking in our family, the amount of food and mess is unbelievable, especially for anything glass. I never imagined it could be this clean until using the Weiman Glass Cook Top Heavy Duty Cleaner & Polish. Removes burned-on food, is non-scratch, and leaves an amazing streak-free shine!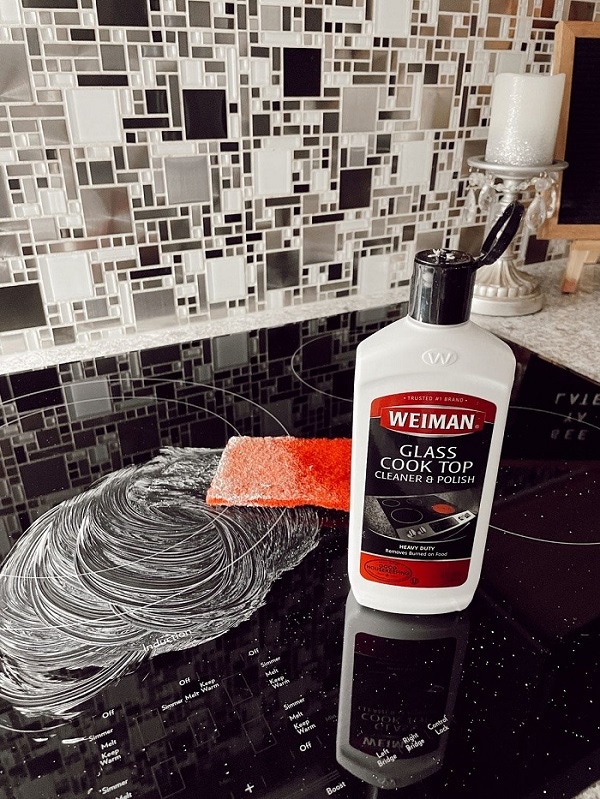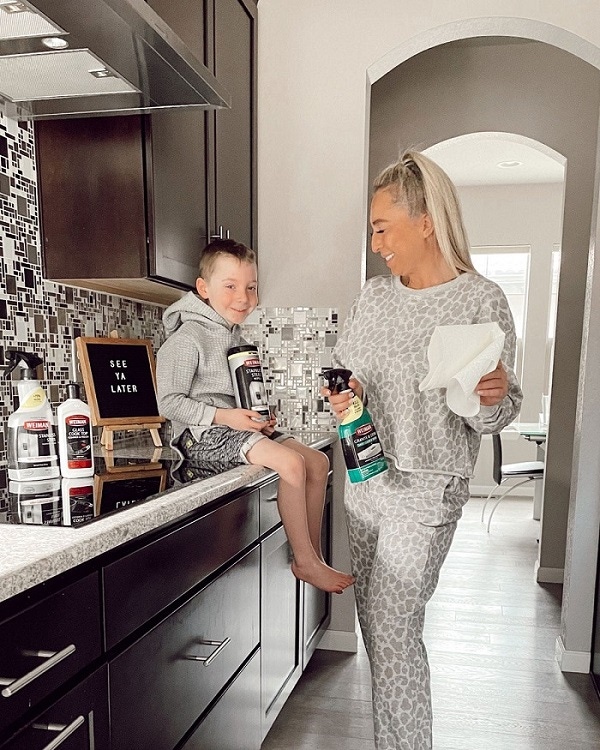 Last but certainly not least, I tackled my granite countertops and my hardwood floors. Two of my most prized products in two areas that show the "mess and dirt" more than others. Sometimes I wish I was the girl from Bewitched, so I could twitch my nose and blink and have everything cleaned and in order. Don't we all? Until that day, we have Weiman brand products to help us take on our minor day-to-day cleanup to the crazy holiday messes. Now tell me, what will you clean first?